Looking at Cashing in some of your Pension?? Get an initial no obligation telephone consultation from Macfarlane Wealth Partners
Have a chat with Gavin, who is able to service clients all over Edinburgh & will be able to answer any of your queries/questions.
Fill in the form below and qualify for your initial no obligation telephone call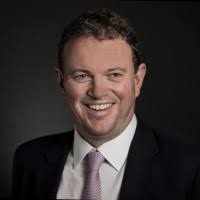 Gavin Macfarlane
Macfarlane Wealth Partners
FCA Regulated
FCA Number 913359
REMEMBER - YOUR RETIREMENT PLAN IS PROBABLY THE MOST IMPORTANT PLAN YOU WILL MAKE IN YOUR LIFETIME
A BIT MORE INFORMATION ABOUT MACFARLANE WEALTH PARTNERS
As Senior Partner Practice of the highly successful St. James's Place Wealth Management, we offer expert advice in a wide range of important areas including investment, inheritance tax, pension planning, and protection. We strongly believe in providing a high level, trusted service to all clients and we are fully aware that financial planning can be confusing at the best of times. We will help you to meet your financial objectives and plan for the future with confidence and optimism. We work closely with all our clients and believe in keeping them regularly updated with financial and economic news. Whether this means meeting regularly, or sending out bulletins, magazines and other relevant information, or attending one of my client events, we will meet each individual client's own requirements.
Address

Macfarlane Wealth Partners, 18-22 Melville Street, Edinburgh, EH3 7NS
The Senior Partner is an Appointed Representative of and represents only St. James's Place Wealth Management plc (which is authorised and regulated by the Financial Conduct Authority) for the purpose of advising solely on the group's wealth management products and services, more details of which are set out on the group's website www.sjp.co.uk/products. The 'St. James's Place Partnership' and the titles 'Partner' and 'Partner Practice' are marketing terms used to describe St. James's Place representatives.